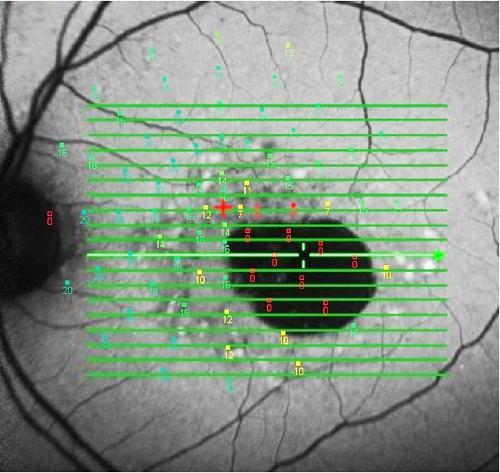 The National Centre and the Ophthalmology Clinic of A. Gemelli polyclinic have completed an in-depth analysis of the retina of visually impaired patients, also studying their reading abilities
Consider a disease such as Stargardt's maculopathy. People who suffer from it have great difficulties in reading, are dazzled by sunlight and their visual abilities progressively weaken in their youth and over their working life, in particular, at the centre of the visual field.
What can be done? Today, there is no known cure, as Stargardt's maculopathy is a genetically transmitted retinal dystrophy, but patients can learn to make the most of their residual visual skills, regain self confidence and improve their quality of life. All this thanks to visual rehabilitation.